Philadelphia, Pa., -- (February 4, 2022) – Brickworks North America Corporation's (Brickworks N.A.), wholly owned subsidiary Glen-Gery Corporation (Glen-Gery), has today acquired Capital Brick, located in Upper Marlboro, Maryland.
Capital Brick has been a leading distributor of architectural masonry products serving the Washington D.C. metropolitan area since 1981 and has been one of Glen-Gery's top architectural customers for many years.
According to Mark Ellenor, President, Brickworks N.A., the acquisition is a strategic bolt on to expand on the existing footprint in the Maryland and Virginia markets. Glen-Gery recently launched a new design studio in Baltimore's Fells Point neighborhood and is currently building a new, modern masonry supply center in Manassas, Virginia.
"The acquisition of Capital Brick supports our strategic investment in the architectural and design community. This long-established and well-known business will help drive sales of our premium architectural products," says Ellenor.
Since entering the North American market in 2018, Brickworks N.A. has acquired three major brick manufacturers and a second masonry supplier following the acquisition of 17 masonry supply centers in Illinois and Indiana from Southfield Corporation last August. This will expand the network of company-owned distribution locations to 27.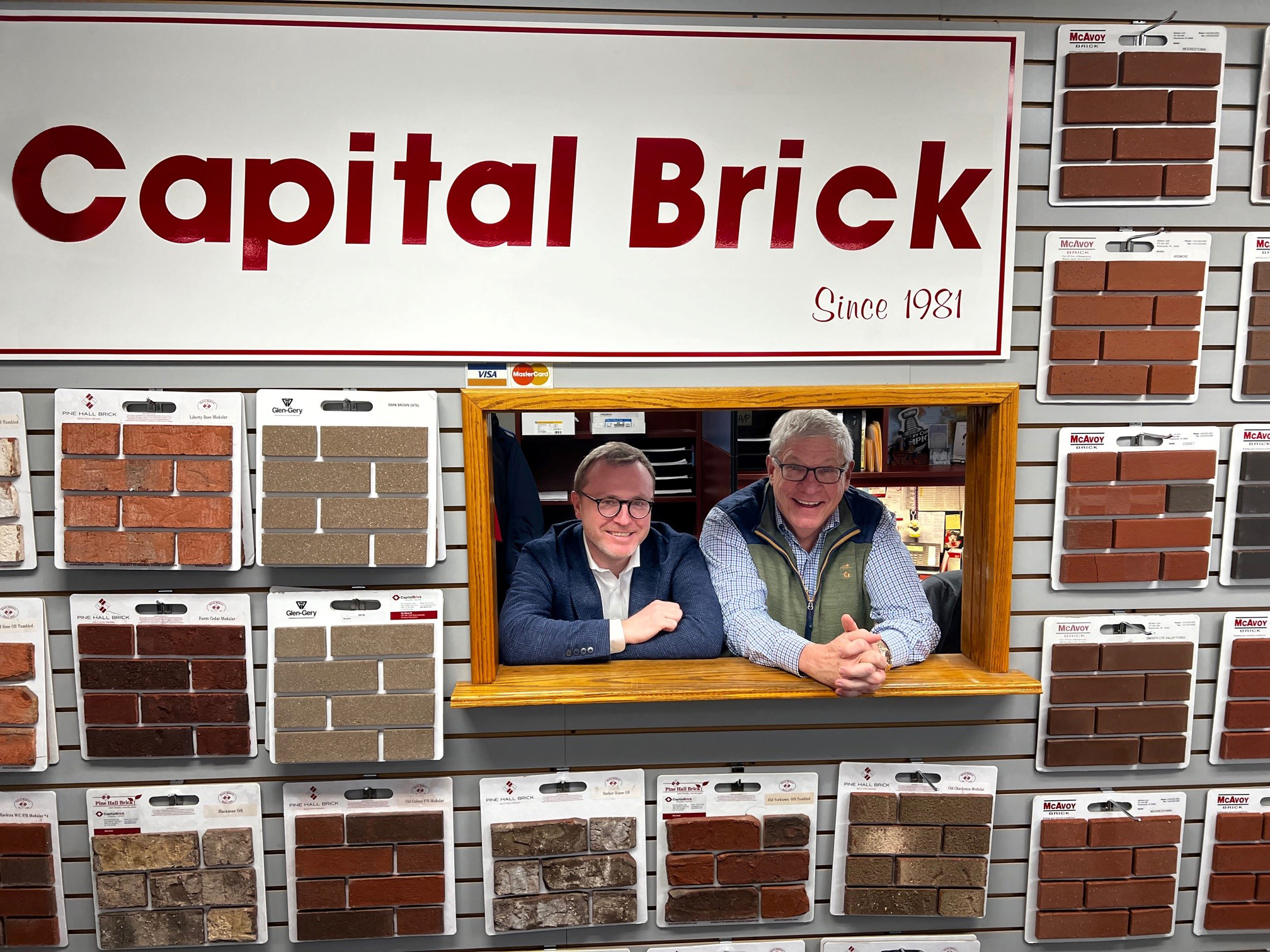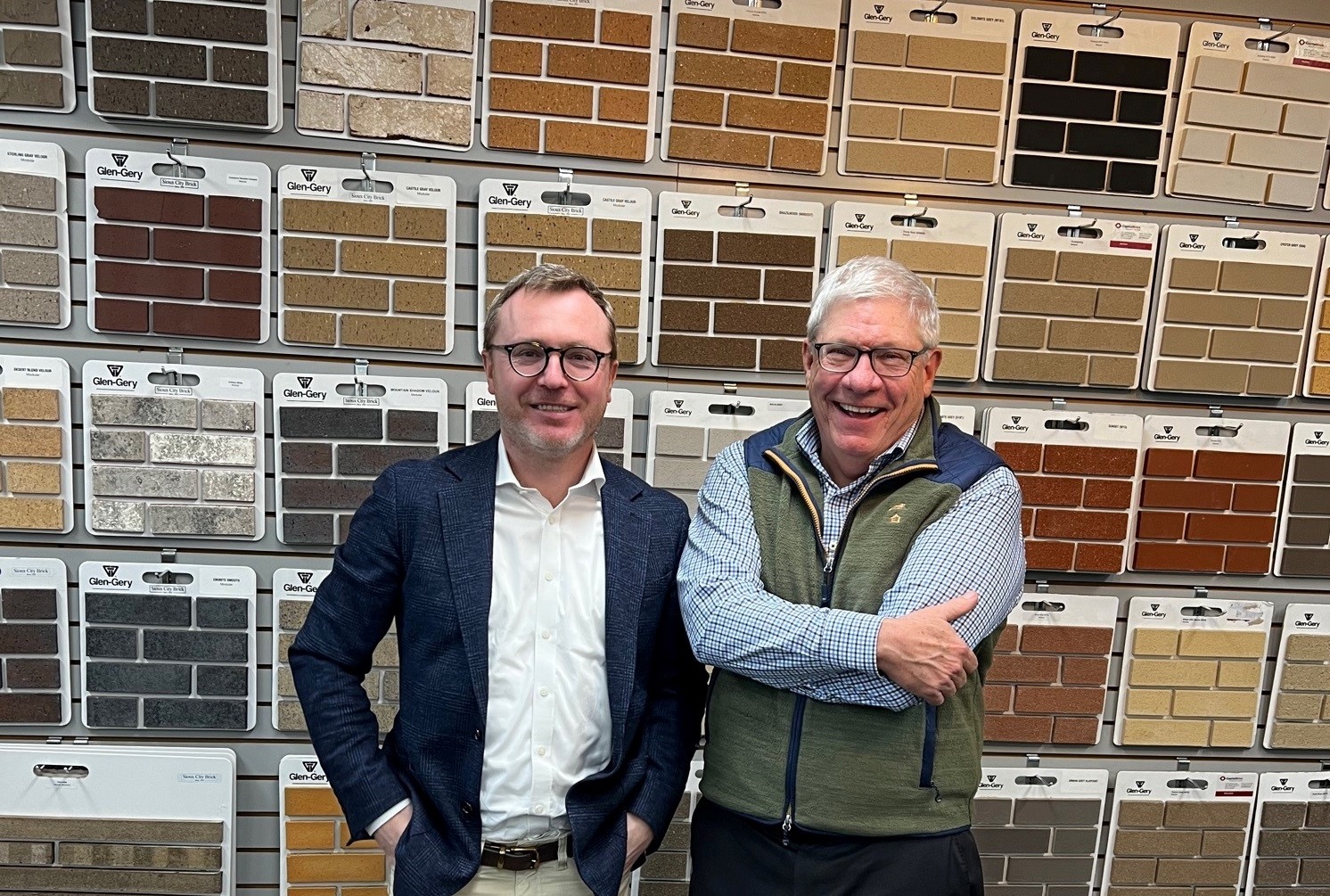 Download Design in Brick - Brick Bonds Brochure
In masonry, the arrangement of bricks - or brick bonding - in a structure offers a balance of functionality and form, artistry and design, with strength and purpose.

Not only does brick bonding help to create a visual pattern and the desired design aesthetic, but it also distributes the weight throughout a structure to achieve maximum strength - balancing purpose with beauty. Brick bonding can be used on buildings as well as patios and paths, walkways and floors, and even fireplaces to create a uniform eye flow and beautiful design. Like the choice of brick - its color, texture, finish, and size - an intentionally approached brickwork bond further infuses a project with texture, style, and character.

Although there is a wide variety of patterns, let's explore the six most popular types of brick bonds commonly used for walls. These bonds each use a stretcher brick - a brick laid flat, exposing its longer, narrow side – and/or header bricks - a brick laid flat with the shorter, squared face exposed.

Depending on the project's needs, first determine whether the wall being built will be primarily decorative in nature or whether it also requires greater stability. This will differ amongst bonding patterns, but for those patterns that are less stable, a more secure bonding agent can be used to increase the safety of the wall.

Running Bond - 
The most used bonding pattern, it's referred to as "running" because the bonding agent is applied in such a way as to create a straight line between the bricks and other materials. It consists of stretchers offset by ½ brick per course. The Running Bond is used for basic wall construction, and is simple and structural in nature. A variation of the standard running bond is a "⅓ Running Bond," which is similar in nature but features stretchers offset by ⅓ of a brick.

Flemish Bond - 
Similar to the Running Bond, the Flemish Bond doesn't alternate layers but instead shifts them. Each row is completed with alternating full-sized and header bricks. It's similar in nature to the Running Bond but uses an alternating pattern. If more variation is desired, include multiple stretchers between each header on a layer. This variation is called a Garden Wall Bond.

English Bond - 
One of the most common brick bonds, it alternates the running bond made with alternating courses of headers and stretchers. Unlike other bonds, however, it does require more facing bricks. The design features headers centered over stretchers from the layer below with each alternate row aligning. The English Bond is one of the strongest bonds.

Both the English and Flemish Bonds are commonly used on university campuses in North America and often feature a molded brick, like a Glen-Gery 53-DD.

Common Bond - 
The Common Bond is similar to the English and Running Bonds, but features a course of headers inserted every five to six layers. The pattern uses intermittent rows of headers that are always centered on a stretcher with the joints of each course of headers always aligning. The Common Bond also offers a way to use half broken bricks since half bricks can be used as the header rows without wasting bricks. It's often used for double-thickness walls.

Stacked Bond - 
Emphasizing the vertical aspect of masonry, a Stacked (or Stack) Bond can be created with either stretcher or header bricks. The design is built when facing bricks are laid one on top of the other so both the horizontal edge and vertical head joints are continuous, resembling a line. It is often used with more contemporary construction to create a modern aesthetic. To reinforce the modern feel, white and black brick can also be used. While this is a popular pattern in many international projects, it's quickly growing in popularity in the United States. Bricks can be stacked horizontally or vertically, depending on the aesthetic of the project by way of a horizontal stacked bond or vertical stacked bond. A stacked bond is a non-structural bond used primarily for decorative interior walls that are non-load bearing.

Herringbone Bond - 
The herringbone bond resembles a zigzag pattern. It is a type of raking bond - a bond which conceals layers of diagonally laid brick to bond exposed bricks to the wall. Bricks are laid at a 45 degree angle to the direction of the row instead of horizontally, like other patterns, with each brick butting against the side of the adjoining brick. It continues to grow in popularity due to their decorative, mesmerizing and striking appearance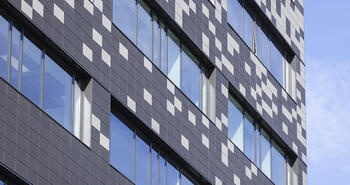 Sandy Smooth TN, Simpson Smooth TN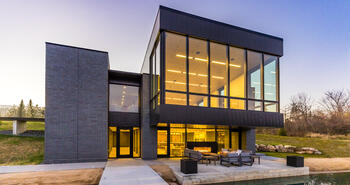 As the industry's premier architectural brick plant, Hanley, located in Western Pennsylvania since 1893, is committed to providing high quality products at reduced lead times while maintaining the ability to produce custom glazed and klaycoat® colors to meet an architect's desire. We offer 41 in stock products. View Hanley's products. 
This event was LIVE on January 20th, 2022
About this event
Paul and Paul talk about the ideas behind the topic, the work within it, and the execution of the US Pavilion: American Framing at the 17th International Architecture Exhibition - la Biennale di Venezia.
About the Speakers
Paul Andersen is the director of Independent Architecture, a Denver-based office whose projects speculate on the roles that form, repetition, and pop culture play in architecture. He shapes the office's agenda and practice, conducting design projects that include buildings, exhibitions, and writing. For the 2021 Venice Biennale, he and Paul Preissner designed and curated the US Pavilion, which presented work on wood framing in America.
In addition to teaching at UIC, Andersen has taught at the Universidad Torcuato Di Tella, the Harvard Graduate School of Design, and Cornell University. He was appointed a Fulbright specialist in architecture and has been a guest curator at the MCA Denver and the Biennial of the Americas. He has written several books, including The Architecture of Patterns and The Monuments Power the Cars, along with essays and articles on design.
Paul Preissner runs Paul Preissner Architects, which is located in Oak Park. He and Paul Andersen are the commissioners and curators of the Pavilion of the United States at the 17th International Architecture Exhibition – la Biennale di Venezia.
He is the author of Kind of Boring: Canonical Work and Other Visible Things Meant to Be Viewed as Architecture (Actar, 2021).