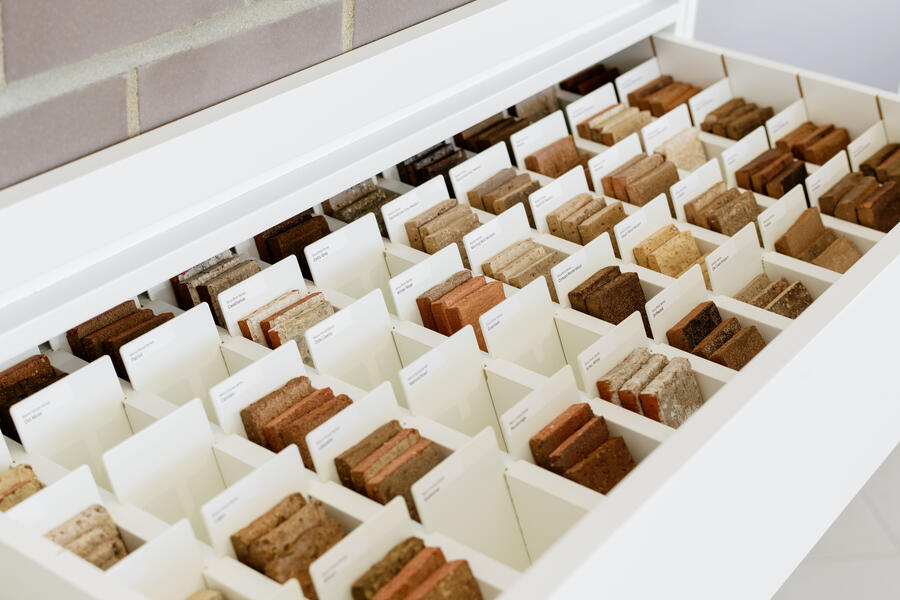 Brickworks Supply Centers
Find professional advice and quality
products wherever you are.
A One-Stop Shop.
Whether you're building a new home or planning a special project like a patio, walkway, or fireplace, you'll find everything you need—including sand, mortar, and tools—at a Brickworks Supply Center. The professionals there offer expert advice and free instruction on design and installation.
At a Brickworks Supply Center you will find the complete line of over 500 Glen-Gery genuine brick products, including Handmade, Molded, and Extruded Facebrick and Pavers. They also carry Glen-Gery Thin Brick that offers the same beauty and durability of full size brick, yet weighs considerably less—perfect for redecorating or renovation projects.

Make every project possible.
Visit a Brickworks Supply Center for all your project needs. Here you'll find:
Glen-Gery facebrick and clay pavers
Glen-Gery color mortar
Masonry supplies and tools
Masonry and cleaning products
Hardscape products
Veneer stone
Flashing
Wall ties
Wall systems and retaining wall systems
Paver restraints
Concrete block
Flue liners
Glen-Gery personalized brick
Decorative accessories