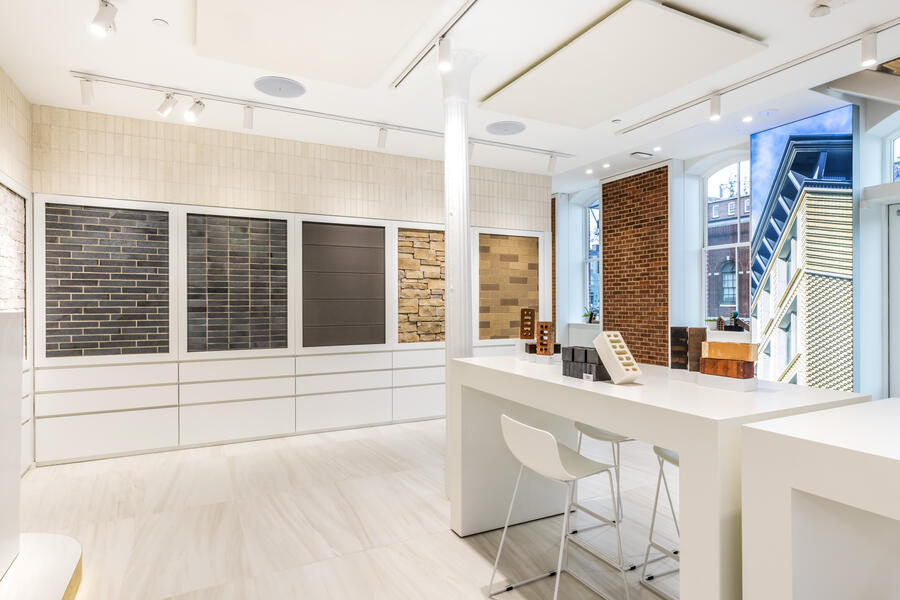 Brickworks Design Studios
Luxury spaces for intrinsically bold products.
Make Something Impossible to Ignore.
Your next project is worthy of the best. So we've curated studio spaces to house thoughtfully selected products and brands from around the globe. Check out samples of everything from Venetian glass to uniquely colored brick and decide what's best for your needs. Finding inspiration won't be hard, but deciding which material to use first just might be.
Find What You Need to Stand Out.
Attend speaking events, leverage expert advice from our consultants, and learn from other industry leaders who gather in our design studios. Each studio you visit is part of a global community of dedicated and esteemed design professionals who understand what it takes to stand out—and what materials do it best.
Brickworks Design Studio - Philadelphia
Monday to Friday 9am - 5pm
Brickworks Design Studio - New York City
Monday to Friday 9am - 5pm
Brickworks Design Studio - Baltimore
Monday to Thursday 9am - 5pm
Friday By Appointment Only