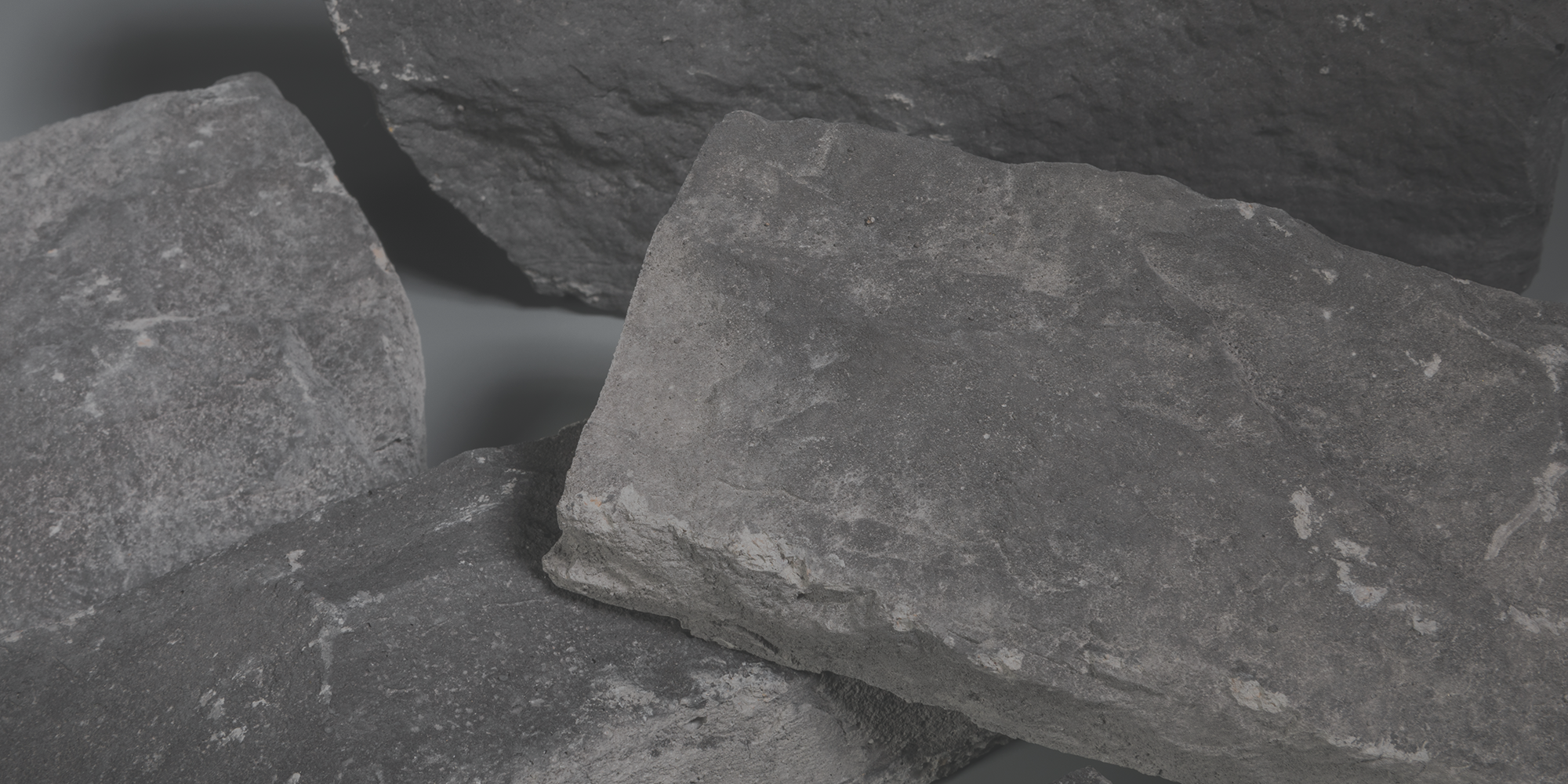 Stone Veneer
Manufactured architectural and residential stone by Glen-Gery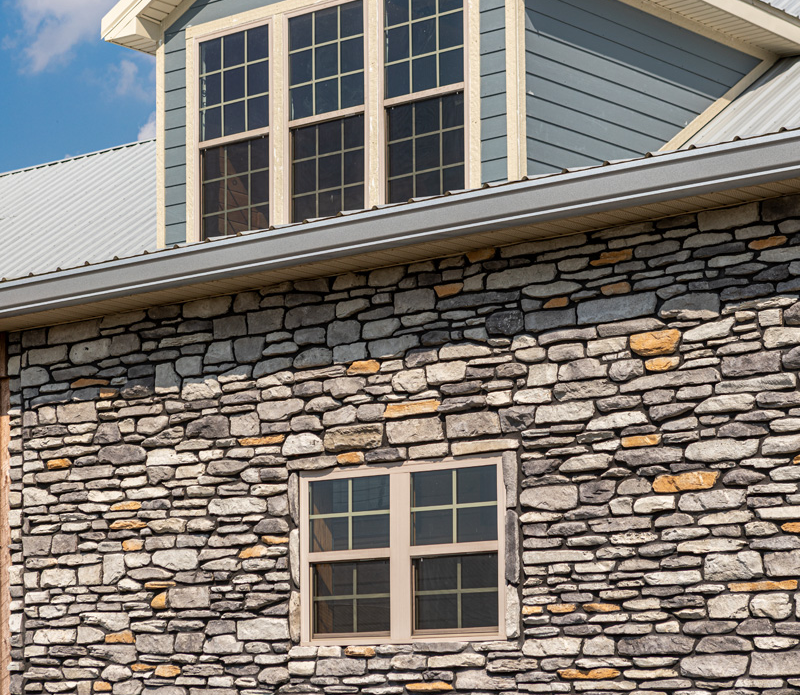 What is Stone Veneer?
Stone veneer is defined as a decorative layer of stone. It is created either with the use of natural stone or engineered stone. In many cases, you'll also hear stone veneer referred to as architectural stone or manufactured stone.
Natural stone veneer is simply stone material that has been carved into smaller pieces. Engineered stone veneer, by contrast, is a combination of products that are poured into a mold and texturized to mimic the look of stone.
In either case, a stone veneer is designed to be a decorative addition to a property. It can be used inside and outside, but important to note, is not designed to be load-bearing.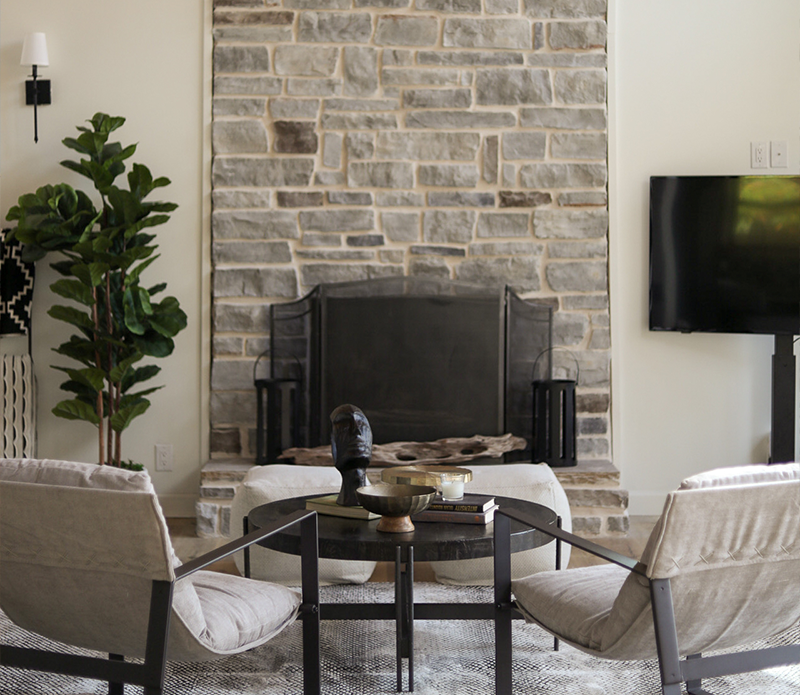 Where Can You Use Stone Veneer?
Stone veneer can be used anywhere stone can be used. In the interior of a home, you'll find stone veneer often featured in the following ways:
To frame a fireplace

As an accent wall

As a kitchen backsplash

On a kitchen island front
On the exterior of the home, stone veneer can be used to:
Contrast or complement a brick wall

Decorate a chimney

Create an accent wall

Complement a doorway
Essentially, stone veneer can be used in place of natural stone for decorative purposes.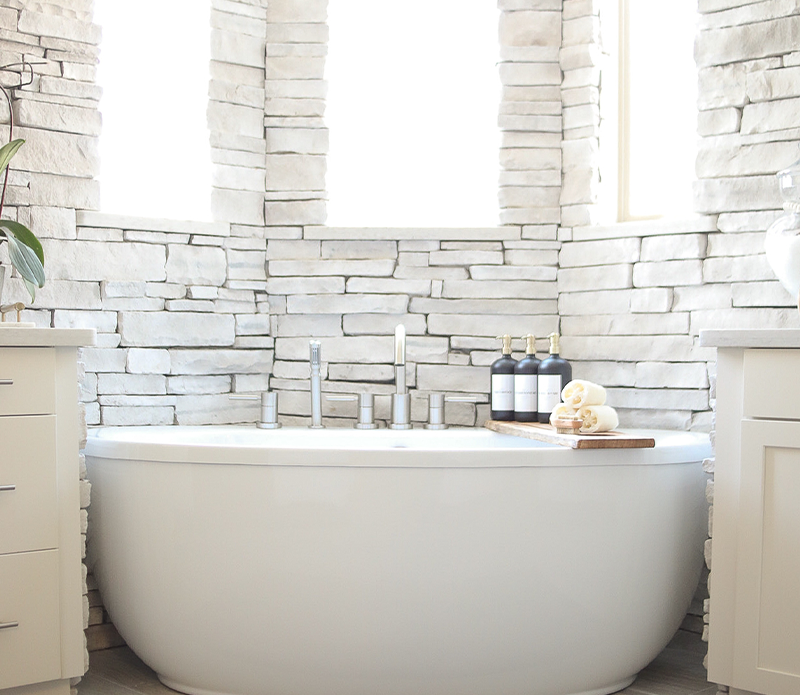 DIY vs. Pros
With natural stone, in most cases, hiring a professional for the installation is preferable. Natural stone is dense and difficult to cut to size. Due to the weight of the stone, it can't be adhered to drywall or thin surfaces and will require an experienced stone mason.
Engineered veneer stone, however, can be installed with relative ease. It is lightweight and easy to work with, often coming in pre-cut panels that are simple to install. Some engineered veneer stone does require mason work. However, much of it is actually manufactured to be easily screwed or nailed into place.
Overall, whether you opt to DIY or for professional installation will depend on the choice of product you purchase and your masonry experience.