Fired Up! Second Kiln Ignited at Glen-Gery's Mid-Atlantic Plant to 

Keep up with Demand for Wood Molded Brick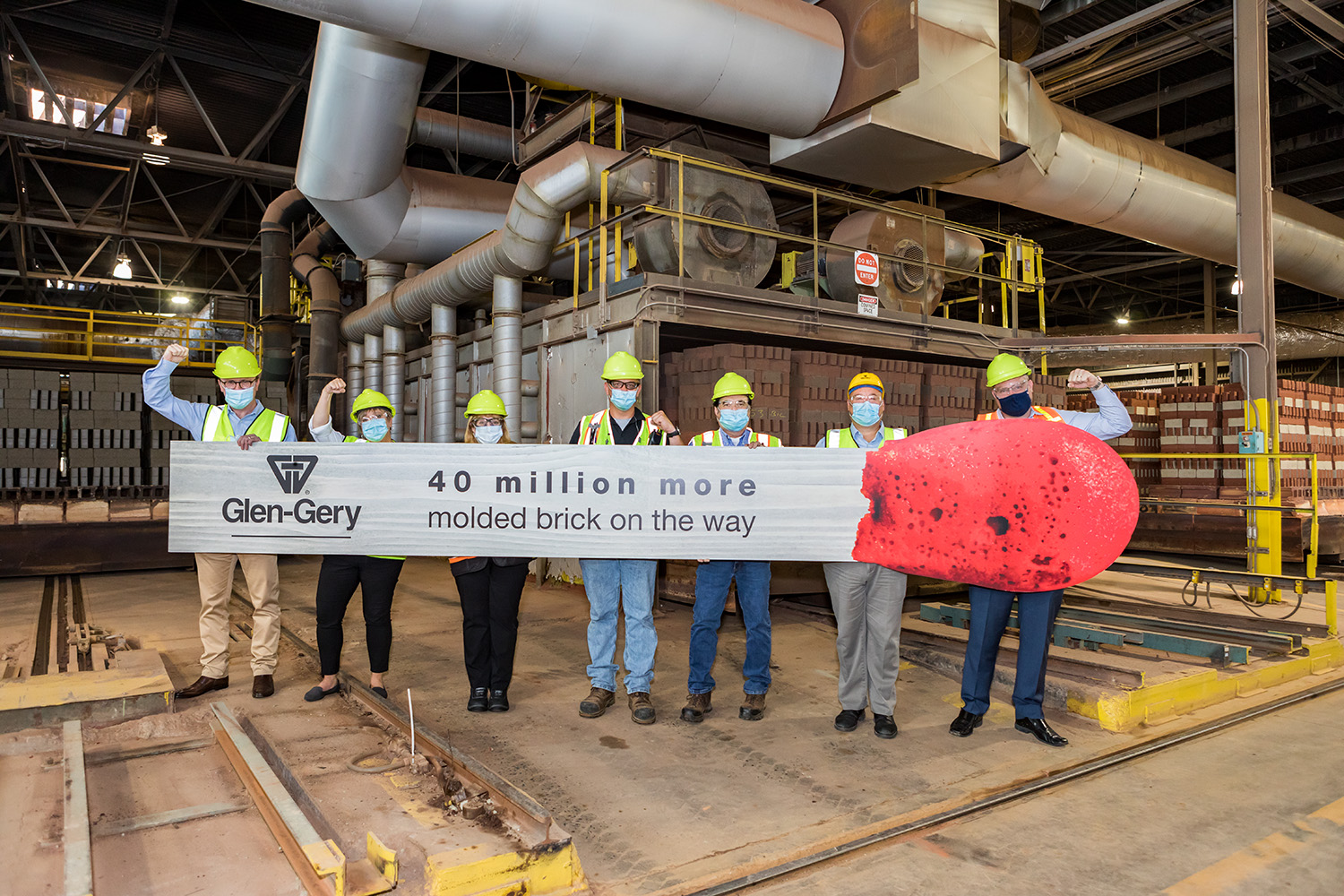 WYOMISSING, Pa. – July 14, 2020 – Demand for Glen-Gery's wood molded brick, including the well-known Cushwa brand, continues to grow as architects and designers utilize more brick for unique design opportunities. To keep up with this demand, Glen-Gery has fired up its second kiln at the Shoemakersville, Pennsylvania facility.
The second kiln will produce an additional 40 million molded brick per year and has created 30 new jobs at this facility. "We're pleased to be able to create employment opportunities for the hard-working people of Berks County while filling demand for our products," said Mark Ellenor, President Brickworks North America.
Innovative design techniques by architects and improved product development by Glen-Gery has led to this increased demand. "Brick is back", said Ellenor, "Modern design is trending toward brick because of innovative product development and the availability of unique colors and textures that last forever."
Glen-Gery is the largest manufacturer of wood molded facebrick and shapes in the United States. Learn more about Glen-Gery's Molded Brick Collection.
About Glen-Gery
Glen-Gery, part of Brickworks Limited of Australia, is a premier brand and award-winning manufacturer of brick and stone products, and a distributor of in-house manufactured and globally sourced exterior/interior building products. Through expansive manufacturing and sales facilities, and a dealer network across North America, the company offers a broad product portfolio, when and where needed, to meet the growing demands of the building industry. Founded in 1890, Glen-Gery is headquartered in Wyomissing, Pa. www.glengery.com