Brickworks Invest in Premium Design Experience -
New High-End Studios Opening Soon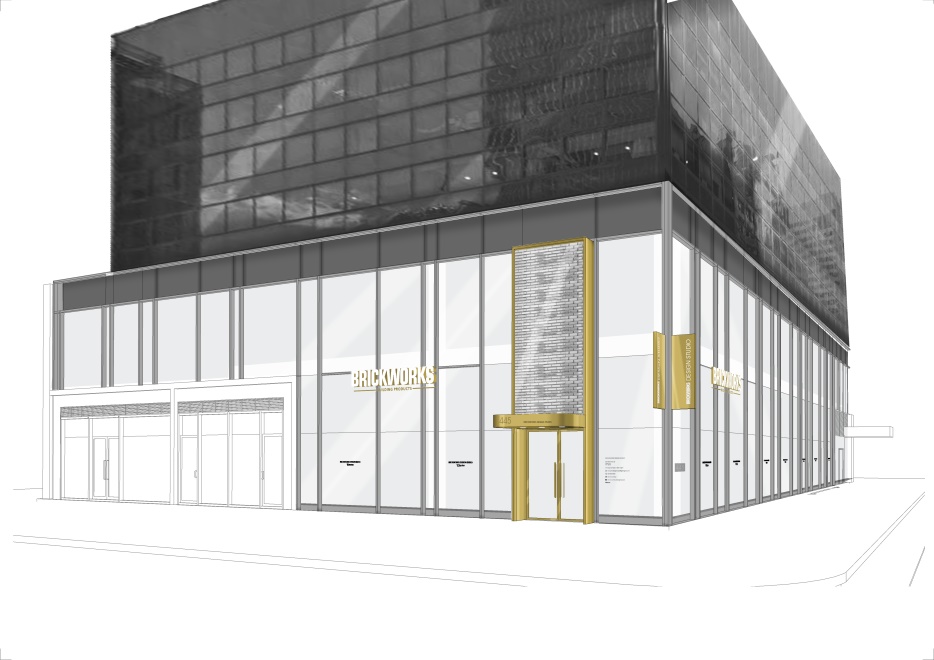 WYOMISSING, Pa. – April 29, 2020 -- Since entering the North American brick market through acquisitions of Glen-Gery, Sioux City Brick and Redland Brick, Brickworks North America has driven forward the company's vision of bringing unique and exciting brick design possibilities to architects, designers and building professionals.  Brickworks is set to launch spaces for the architectural and design community to view, select and collaborate on these products through two new design studios. These modern, high-end spaces are currently under construction on Walnut Street in Philadelphia and 5th Avenue in New York City.
"This is a significant investment in the U.S. brick market," said Mark Ellenor, President Brickworks North America. "Products that meet the high-end style needs of architects are a focus for Brickworks in the United States. We are excited about the opportunity to showcase our premium products and brands through these signature design studios in Philadelphia and New York City."
In addition to positioning brick as a stylish and high-end material, design studios will assist in driving an increase in brick wall share in the market. They are also intended to drive specifications through our existing distribution channel and provide our partners a resource for selecting brick with their clients. The space will also be made available to local and national associations to host events.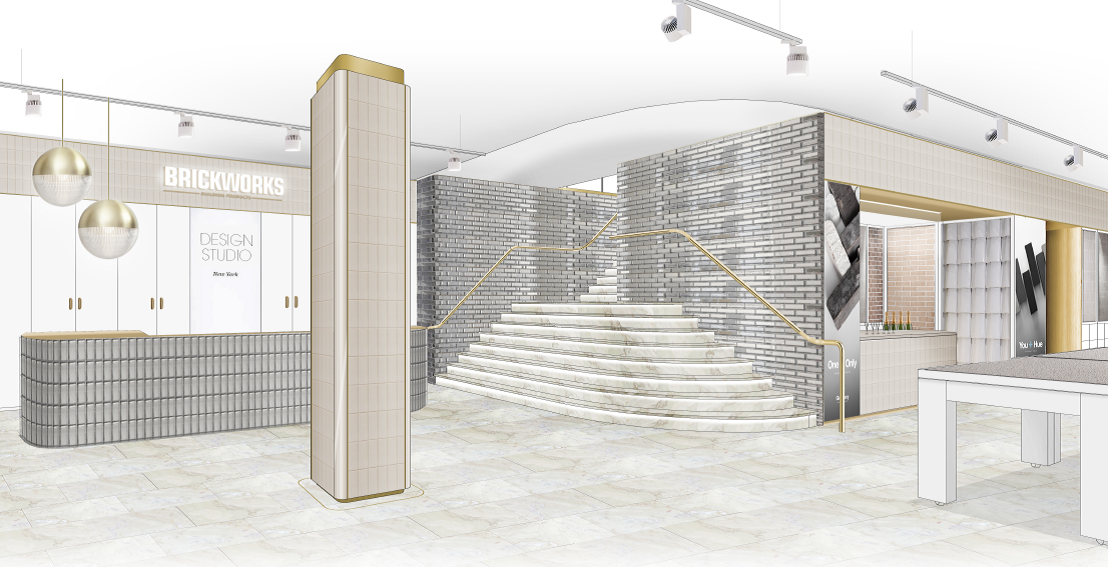 The 3,500 square foot space in Philadelphia will feature premium products like Venetian Glass Brick and Klaycoat® Brick, as well as products that are synonymous with the city and provide the old-world charm, including authentic handmade brick and Cushwa premium wood molded brick. The Philadelphia Design Studio is expected to open this summer.
In New York City, the 5th Avenue location will boast a 16,000 square foot space and will be considered the worldwide flagship design studio for Brickworks.  It will feature the latest technologies for selecting brick, provide an intimate space for color consultations and display products that will appeal to local design and architecture. The New York Studio is expected to open in late 2020.
Brickworks currently has six design studios across Australia built with premium materials from around the world. Each design studio effortlessly transforms into a fully functioning event space to engage and educate the architectural and design community. Suitably, it is set to be the home to regular industry events with industry experts including local and international architects.
About Glen-Gery
Glen-Gery, part of Brickworks Limited of Australia, is a premier brand and award-winning manufacturer of brick and stone products, and a distributor of in-house manufactured and globally sourced exterior/interior building products. Through expansive manufacturing and sales facilities, and a dealer network across North America, the company offers a broad product portfolio, when and where needed, to meet the growing demands of the building industry. Founded in 1890, Glen-Gery is headquartered in Wyomissing, Pa. www.glengery.com
About Brickworks Limited
Brickworks Limited is a publicly listed Australian-owned company (ASX code: BKW), Australia's largest brick maker and one of that country's leading building products companies. Brickworks traces its history to 1934, today offering products including bricks, masonry blocks, retaining wall systems, pavers, roof tiles, precast concrete panels, timber products and more. The company distributes its products throughout Australia and New Zealand. Through Brickworks North America Corporation, Glen-Gery is the fourth largest brick manufacturer in the United States. www.brickworks.com.au